SSM was honored to be invited to participate in the Shell 2018 "Shell" Future Innovation Energy Carnival, co-hosted by the Xi'an Municipal People's Government, Shell Petroleum, and the Global Stove Alliance. This remarkable event took place in China and brought together companies, experts, entrepreneurs from the energy industry, as well as educators and students from local colleges and universities in Xi'an. The aim was to engage in discussions on tackling energy challenges and exploring smarter solutions.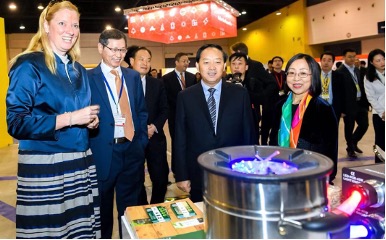 During the Carnival exhibition, several prominent leaders and experts, including the Chairman of the Standing Committee of the Xi'an Municipal People's Congress, the Deputy Mayor of Xi'an, the President of Shell China, and the Chairman of the Global Stove Alliance, paid a visit to SSM's booth. They exhibited keen interest in the performance and various metrics of SSM's biomass pellet fan furnace. SSM's technical team provided them with comprehensive explanations and hands-on demonstrations, earning unanimous praise and recognition from these influential figures.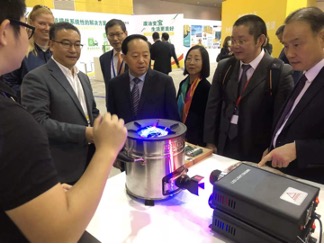 This event offered SSM an invaluable opportunity to showcase their innovations and technological advancements in the realm of clean energy. It also facilitated meaningful connections with key players in the energy industry. Such collaboration and acknowledgment hold substantial importance in driving the adoption of clean energy and fostering innovation in China.