SSM's participation in the 17th China-ASEAN Expo in November 2020 was a noteworthy event. The expo, with the theme of jointly building the "Belt and Road" and fostering the digital economy, attracted envoys from the 10 ASEAN countries, specially invited partner countries, representatives from domestic ministries and commissions, delegations from provinces, autonomous regions, and municipalities, as well as members of the business community to Nanning. Despite challenges posed by the pandemic, the ASEAN Expo hosted 11 high-level forums, including 8 forums that utilized a combination of online and offline formats for the first time. These forums delved into discussions on critical issues in areas such as free trade, healthcare, information technology, technology transfer, production capacity cooperation, statistics, finance, and electricity. The aim was to advance cooperation mechanisms and projects across various fields.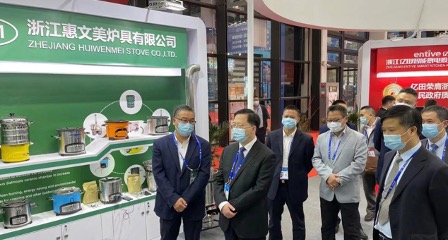 During the expo, key figures including the Secretary-General of the Zhejiang Provincial People's Government, the Director of the Department of Commerce, and leaders of the Shengzhou Municipal Party Committee visited SSM's booth. They engaged in discussions and negotiations with the company's leadership team, offering their commendation for SSM's products and providing valuable suggestions for the company's future product design and sales strategies.
Participation in the expo provided SSM with an excellent platform to showcase its products and technologies. It also facilitated connections with government officials and business leaders, thus greatly supporting the exploration of future collaboration opportunities. This type of collaboration and feedback is pivotal for the company's growth and innovation.